Physicians' Reciprocal Insurers (PRI) is Excited to Announce the Addition of Educational Videos to its Website
Physicians' Reciprocal Insurers (PRI), the second largest admitted medical malpractice insurer in New York State, is excited to announce the addition of educational videos to its website as part of its continued support of the Society to Improve Diagnosis in Medicine (SIDM), a group focused on improving diagnosis and eliminating harm from diagnostic error.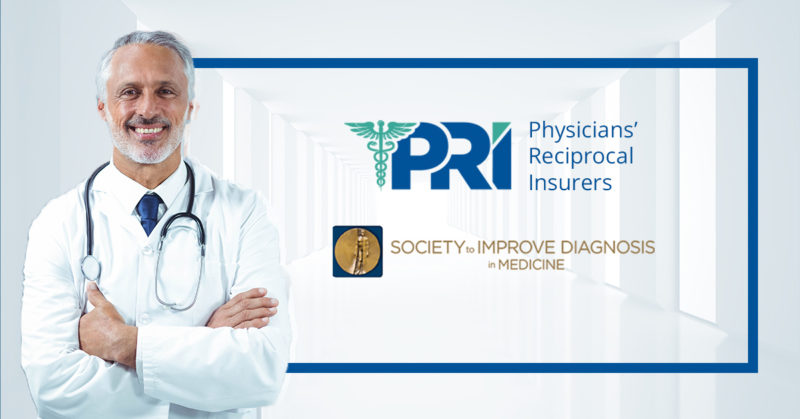 Click Here to See the Video Library
The Society to Improve Diagnosis in Medicine (SIDM) is a nonprofit organization whose members include clinicians and other healthcare professionals, patients and every stakeholder in the diagnostic process. It is the only organization focused solely on the problem of diagnostic error, a leading cause of medical malpractice suits, and improving the accuracy and timeliness of diagnoses.
Diagnostic error is an extremely important safety problem in health care with major diagnostic errors found in 10-20% of autopsies nationwide. Numerous malpractice claims arise from errors in diagnoses which is why Physicians' Reciprocal Insurers is a sponsoring organization and dedicated supporter of the Society to Improve Diagnosis in Medicine and its valuable work in identifying ways to reduce diagnostic error.
SIDM has created numerous resources such as the Assessment of Reasoning Tool and many educational videos. While the videos are designed for medical educators providing feedback to trainees, they are also a valuable educational tool for all practicing physicians. The Educational Videos include topics such as Hypothesis Directed Data Collection, Metacognition, and Prioritized Differential Diagnosis. PRI is proud to make these valuable resources available to our insureds.
Physicians' Reciprocal Insurers invites all practicing physicians to view SIDM's videos and website for educational enrichment and a deeper understanding of how to use clinical reasoning skills to reduce diagnostic errors.