PRI is proud to announce PRI Physicians' Club in Manhattan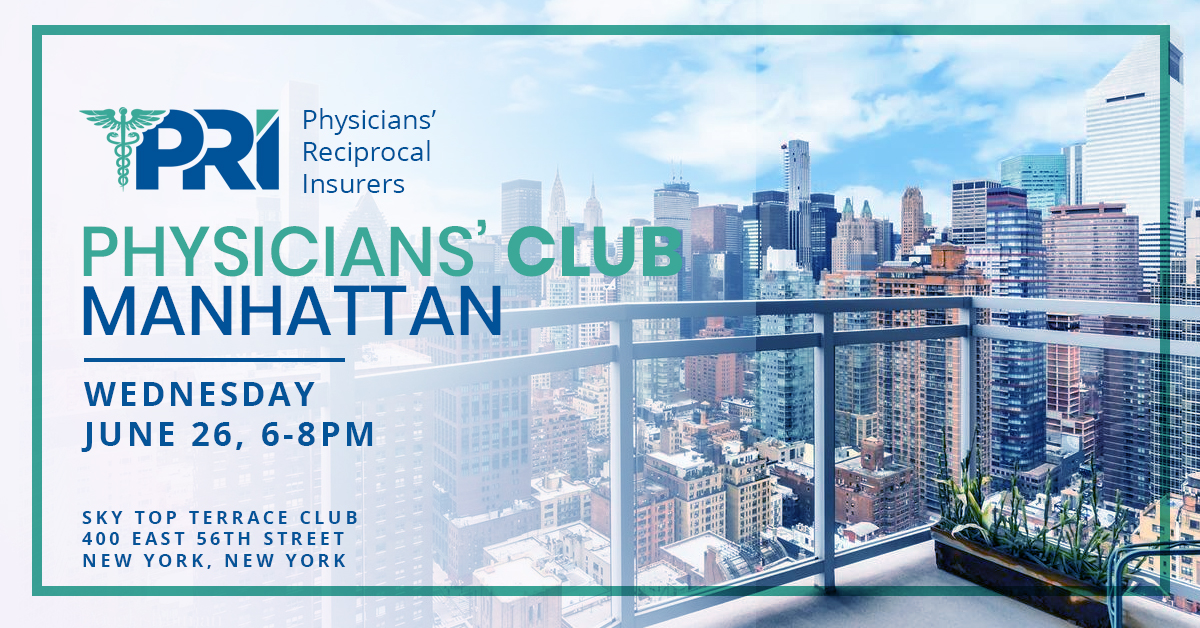 The PRI Physicians' Club Manhattan, which is open to all physicians, will provide physicians an opportunity to gather in a relaxed atmosphere where they can connect and talk about their practice stresses, careers, work-life balance, resilience strategies, etc. We hope to provide a forum where physicians can talk, exchange ideas and establish comradery with the common goal of nourishing and supporting each other and to reawaken the joy and sense of satisfaction that can be found in the practice of medicine.
PRI Physicians' Club in Manhattan will be on:
Wednesday, June 26, 2019
Sky top Terrace Club
400 East 56th Street
New York, New York
6:00 – 8:00 pm
Wine and cheese will be served.
In order for us to plan effectively, please let us know if you plan to attend by using this link to RSVP.
We also plan to schedule quarterly events (at your own expense) to concerts, sporting events, theatre etc. Please watch for further details.
* PRI is open to hosting Club meetings at other locations if space is made available.
Please contact Christine Quinn: C.Quinn@Medmal.com