PRI Interviews Dr. Jo Shapiro on the Impact of Physician Peer Support
"We're very social animals if you will. And feeling isolated is very stressful.
So how to overcome that?  Well first of all just having anyone reach out to
you and offer peer support right there you're having a peer say
I've been there and you're not alone…"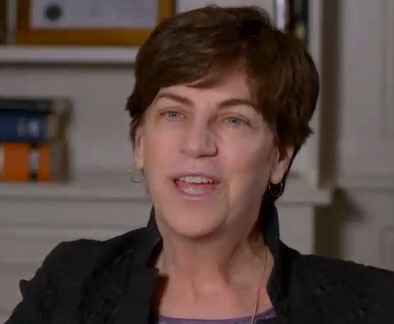 Dr. Jo Shapiro is the director of the Center for Professionalism and Peer Support and a surgeon in the Department of Surgery at the Brigham and Women's Hospital (BWH) in Boston and an Associate Professor of Otolaryngology at Harvard Medical School. Dr. Shapiro launched the BWH Center for Professionalism and Peer Support in 2008 and is internationally recognized as a leading authority on physician burnout and peer support. Dr. Shapiro serves on the Ethics and Professionalism Committee of the American Board of Medical Specialties and was invited to serve as Committee Chairperson. As a clinician leader Dr. Shapiro served as Chief of the Division of Otolaryngology at BWH from 1999 through March of 2016; she continues to maintain a surgical practice in the Division, specializing in oropharyngeal swallowing disorders.
PRI: What are some of the challenges physicians face and what role does peer support play in helping physicians?
Dr. Shapiro: I'm Jo Shapiro. I am an Otolaryngologist, Associate Professor of Otolaryngology at Brigham and Women's Hospital, Harvard Medical School and I direct the Center for Professionalism and Peer Support. I am really honored and, and glad to be speaking to you. As a fellow physician, the idea is we are all so dedicated to the work that we do and we're doing it in a, an atmosphere that can be really challenging at times. And what we're hoping to do with our program and through PRI and other institutions is to help change the culture to one that's supportive, especially after things go wrong; especially after emotionally stressful events. Because that culture really is what has such a huge impact on the well-being of each of us as a practicing physician.
At the end of the day, we as clinicians, we're people and we feel things and we care, that's why we went into medicine. And if we aren't feeling supported, if we don't feel, if we feel alone, if we feel afraid, it's both awful for us as individuals and it really can negatively impact our well-being and in turn it's also bad for patients and families because you can't really give what you don't have. So how we are as a person, how we feel is obviously going to translate into the kind of work that we do. In, in our case clinical care. And the other is, we've got to face society and society at this point has the litigation system as a way to give judgment on our care and we need to face that if we can from a position of integrity and a position of if possible resilience.
Isolation is really devastating. Again we're very social…animals if you will. And feeling isolated is very stressful. So how to overcome that, well first of all just having anyone reach out to you and offer peer support right there you're having a peer say I've been there and so you're not alone, though we say that explicitly in offering uh support. That is also the beauty of group peer support where you're sitting with a bunch of other people who are going through that as well. So that can really uh – really decrease the sense of being alone.
And so just being able to offer both types of peer support like PRI does I think really helps again give the peer a choice as to what would feel right for them and I think some people we've experienced at PRI they, they want both or they really have a strong preference for one or the other. And I think we saw and have seen at PRI it's wonderful to give that choice. Because not everybody wants to sit in a group but on the other hand there's something very powerful about hearing from a group of people who or have had similar experiences and they have a lot of wisdom to share amongst each other in a facilitated way.
We're trained to believe that self-care is selfish and I think that's gotten us into a terrible situation in medicine that's part of the reason there's an epidemic of burnout, depression and suicide. We see getting help or feeling emotions and needing help as a sign of weakness when in fact it's a sign of strength but it's not what we know in terms of our inculturation and the idea of peer support the idea of taking care of ourselves really we hope will change the culture away from self-care is selfish and towards if you want to be a giving hard-working clinician or any other practitioner you – you have to take care of yourself. You can't do this if you're not cared for.