The Benefits and Pitfalls of Telemedicine Webinar Registration
FREE Webinar: The Benefits and Pitfalls of Telemedicine
WHEN: Thursday, June 21, 2018; 2:00 pm – 3:00 pm EDT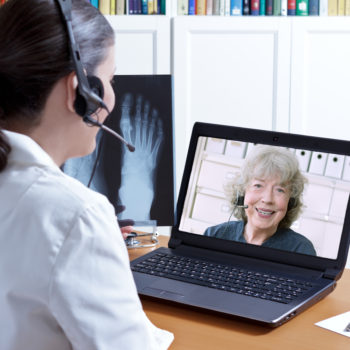 As part of PRI's continuing efforts to go above and beyond in keeping our members well informed about the latest developments across the healthcare industry, we are proud to launch a series of FREE webinars in conjunction with specialist healthcare law firm Frier Levitt.
Our first seminar will be on the growing use of telemedicine as an key component of healthcare practices' growth strategy.
With advancing technology becoming more readily available, telemedicine offers opportunities for improving patient care and business development. But telemedicine also presents many potential hurdles, including state and federal laws, HIPPA compliance, insurance payment requirements.
Join John E. Morrone, Esq., partner at Frier Levitt, as he addresses the benefits and concerns providers need to be aware of when using telemedicine, including:
• Compliance with state and federal laws, including HIPAA
• Telemedicine parity laws
• Meeting requirements for submitting claims to Medicare