The Electronic Medical Record – A Patient Safety Tool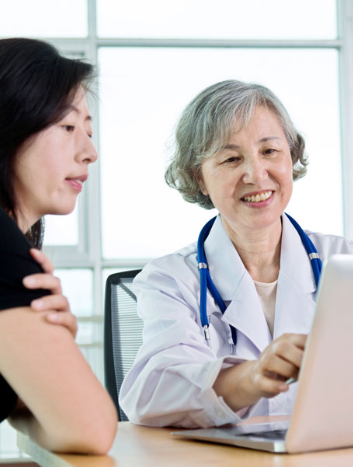 The implementation of Electronic Health Records (EHRs) has been challenging and has added complexity to the delivery of healthcare. Despite the challenges, there are benefits that many EHRs bring to the support of clinical decision making. In a national survey of doctors who use EHRs, 88% report that their systems produce clinical benefits in their practices and 75% report that their EHRs allow them to deliver better patient care.1
EHRs have some clear advantages. Medication prescribing is one notable area where electronic systems have improved patient safety by alerting prescribers to patient allergies, potential drug interactions, standardized dosing of medications and eliminating legibility concerns. In one study, a community hospital found a 60% reduction in near-miss medication events.2
EHRs are also useful in providing physicians with reminders of the need for routine activities such as immunizations and screening tests for conditions such as breast cancer, diabetes, chlamydia and colorectal cancer. Investigators have also found that the use of EHRs led to a 10% improvement in mammography rates when compared to paper records.3
It is also important to note that practices with EHRs reported an overall reduction in the rate of after-hours calls.
What do patients report about e-prescribing:
92% were happy their doctor used e-prescribing.
90% reported rarely, or only occasionally, going to the pharmacy and having their prescription not being ready.
76% reported that it made obtaining medications easier.
63% reported fewer medication errors.4
Research on EHRs and Decision Support
EHRs can improve decision making through easier access to patient information, facilitation of communication between providers and integration of decision-support elements. As systems become more mature, EHRs will begin to incorporate tools that can better assist us in our decision making.
Diagnostic Support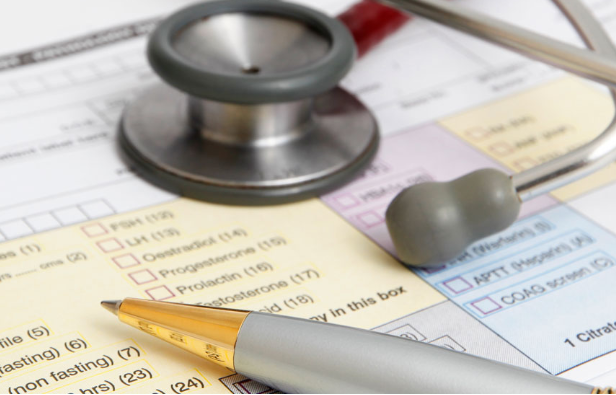 In a study of 84 general practitioners, researchers looked into whether computerized diagnostic support (generation of differential diagnoses) could help physicians more accurately diagnose clinical cases. Investigators found that early computerized support led to a 31% improvement in diagnostic accuracy over controls. Interestingly, these researchers found that supplying physicians with computerized diagnostic support late in the diagnostic process offered no benefit.5
Computerized Screening Tools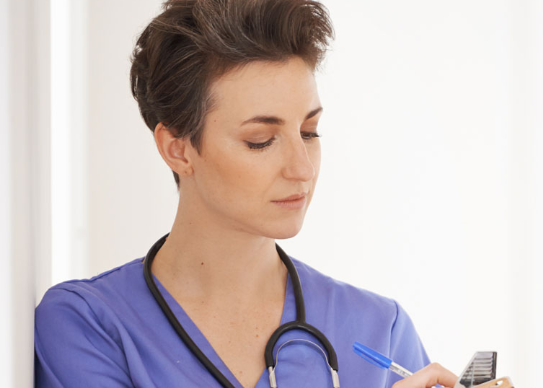 A study looked at patients admitted to the surgical intensive care unit who were screened twice daily by nursing staff. Nurses used a logic-supported identification tool to assist in the early identification of sepsis. Over 5 months, 4,991 screens were completed on 920 patients. The prevalence of sepsis was 12.2%. The use of the screening tool decreased sepsis-related mortality from 35.1% to 23.3%.6
Computer-Assisted Diagnosis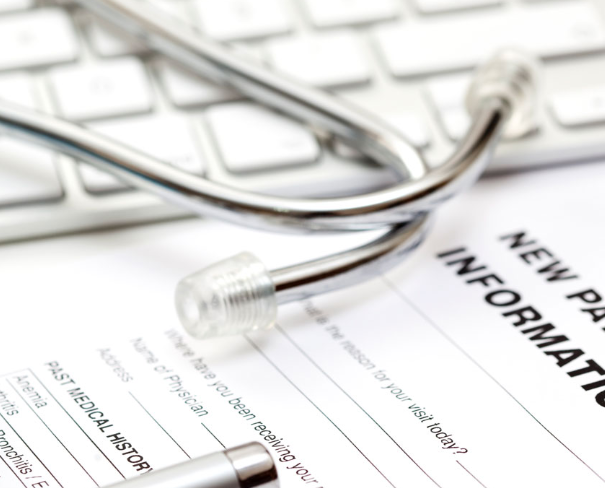 Studies evaluating computer-assisted diagnosis present a mixed picture. One study looking at computer-aided diagnosis for acute small bowel obstruction did not find an improvement in sensitivity/specificity, however, there was a significant improvement in time to detection from 16 hours in the unaided group to 1 hour with computer assistance.7
Another study used computer-aided diagnosis as a second reader for CT scans read as normal. Researchers found that, when used in this way, computer detection found missed pulmonary nodules at a rate of 33% with 49% of nodules noted to be of at least intermediate significance.8
In summary, EHR's have had their share of pain points for physicians. In many cases, EHR vendors have overpromised the benefits and underestimated the challenges they would pose for physicians and organizations. Regulators have pressured the market on the demand side creating clinician frustration. On the other side, EHR's do show promise and has its share of successes. Hopefully, they should continue to improve and at some point will be more of an ally for physicians than a hindrance.
REFERENCES
---
Bell, Beverly, and Kelly Thornton. "From Promise to Reality: Achieving the Value of an EHR." Healthcare Financial Management 65, no. 2 (2011): 50-56.
Baron, Richard J. "Quality Improvement with an Electronic Health Record: Achievable, but not Automatic." Annals of Internal Medicine 147, no. 8 (2007): 549-52.
Duffy, Lamar R., Shih Shen Angela Yiu, Ehab Molokhia, Robert Walker, and Allen Perkins. "Effects of Electronic Prescribing on the Clinical Practice of a Family Medicine Residency." Family Medicine 42, no. 5 (2010): 358-63.
Duffy, Lamar R., Shih Shen Angela Yiu, Ehab Molokhia, Robert Walker, and Allen Perkins. "Effects of Electronic Prescribing on the Clinical Practice of a Family Medicine Residency." Family Medicine 42, no. 5 (2010): 358-63.
Kostopoulou, Olga, Andrea Rosen, Thomas Round, Ellen Wright, Abdel Douiri, and Brendan Delaney. "Early Diagnostic Suggestions Improve Accuracy of GPs: A Randomized Controlled Trial Using Computer-Simulated Patients." British Journal of General Practice 65, no. 630 (2015): e49-54. doi: 10.3399/bjgp15X683161.
Moore, Laura J., S. L. Jones, L. A. Kreiner, B. McKinley, J. F. Sucher, S. R. Todd, K. L. Turner, A. Valdivia, and F. A. Moore. "Validation of a Screening Tool for the Early Identification of Sepsis." Journal of Trauma-Injury Infection & Critical Care 66, no. 6 (2009): 1539-47. doi: 10.1097/TA.0b013e3181a3ac4b.
Boguševičius, Algirdas, Almantas Maleckas, Juozas Pundzius, and Darijus Skaudickas. "Prospective Randomized Trial of Computer-Aided Diagnosis and Contrast Radiography in Acute Small Bowel Obstruction." The European Journal of Surgery 168, no. 2 (2002): 78-83. doi: 10.1080/11024150252884287.
Kakeda, Shingo, Junji Moriya, Hiromi Sato, Takatoshi Aoki, Hideyuki Watanabe, Hajime Nakata, Nobuhiro Oda, Shigehiko Katsuragawa, Keiji Yamamoto, and Kunio Doi. "Improved Detection of Lung Nodules on Chest Radiographs Using a Commercial Computer-Aided Diagnosis System." American Journal of Roentgenology 182, no. 2 (2004): 505-510. doi: 10.2214/ajr.182.2.1820505.