Why Are New York's
Colorectal Surgeons

Choosing PRI As Their Medical Malpractice Insurance Carrier?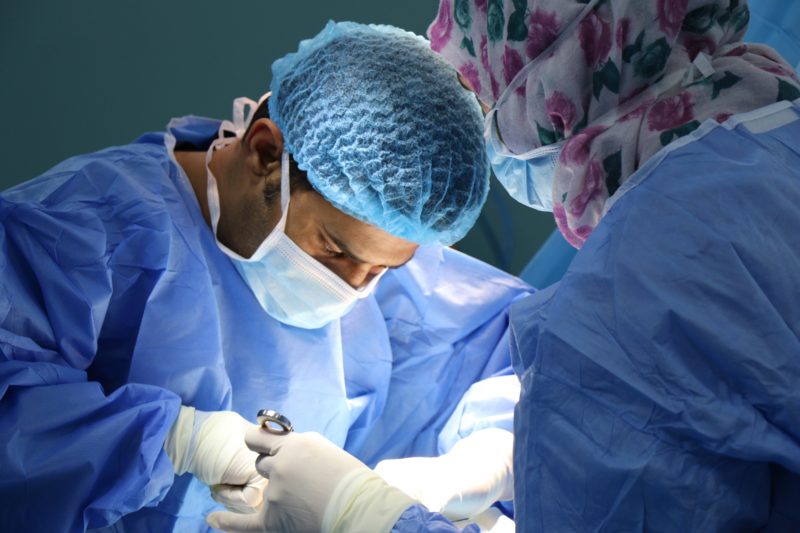 PRI has some of the lowest colorectal surgery rates for an admitted malpractice insurance carrier in New York
Get an instant quote today and take advantage of PRI's premium discount opportunities.
PRI is physician-owned and exclusive to New York
As a physician-owned professional liability insurance company exclusive to New York, PRI understands what it means to put the needs of New York colorectal surgeons first.
Spend less time managing your policy and more time caring for your patients
PRI understands that the last thing a colorectal surgeon needs to do is to spend valuable time with mundane administrative tasks which is why PRI as developed PRIConnectSM.
PRIConnectSM is a suite of web-based tools designed to ensure that our colorectal surgeons can easily manage their malpractice insurance policy. With PRIConnectSM, physicians can easily receive quotes and apply for malpractice insurance, access their premiums and deductibles, view invoices, generate certificates of insurance, and much more.
Successful claims defense
As a physician-owned company, PRI understands that protecting your reputation and interests are our number one priority. If you are ever involved in a malpractice suit, you can rest assured knowing that our claims specialists will work tirelessly to investigate and strategize on your behalf. At PRI, we will put together a team of top legal, claims, insurance, and medical experts, including leading experts in colorectal surgery, to bring forth the strongest defense possible on your behalf.
PRI understands that various adverse and complications can occur in the normal practice of colorectal surgery and that just because a patient experienced an adverse event, does not imply negligence. It is therefore important for colorectal surgeons to select a malpractice carrier who understands that colorectal surgery has inherent risks and that a case should not be settled merely because of a poor outcome.
In the past 12 months, PRI has received defense verdicts in over 90% of cases brought to trial.
PRI closed 75% of claims against PRI physicians without payment.
To learn more about our defense verdicts, click here.
Comprehensive risk management services
PRI's risk management and legal team has decades of experience supporting and advising our colorectal surgeons on how to best mitigate risk in their practice. PRI provides telephone and in office risk management consultations services for both small and large practices.
Access to award-winning education
PRI's award-winning CME and MOC education programs combine the very best risk management and patient safety content into easy to learn, memorable online courses. PRI courses are approved by the Medical Society of the State of New York and the New York State Department of Financial Services for the New York State medical malpractice insurance premium discount and excess malpractice insurance program.
Also:
Stay informed with PRI's legal briefs and legal webinars
Find specialty-specific risk management content with PRI's original articles, videos, and posts.
Stay current by following PRI's social media feeds for the latest news, information, and original articles.
Keep up to date with the latest malpractice trends by attending PRI's webinars.
Physician peer support
No colorectal surgeon wants to have an adverse event or become involved in a malpractice lawsuit. Unfortunately, it is impossible to completely eliminate risk, no matter how competent a physician may be. At PRI, we have trained, knowledgeable, experienced physicians to provide support to you if the need arises. Our colorectal surgeon peer-supporters are available to have a confidential call to discuss an adverse event, litigation, or any frustrations or challenges related to practicing medicine today.
PRI also has monthly group peer support meetings for physicians who wish to have a confidential discussion with a group of peers.