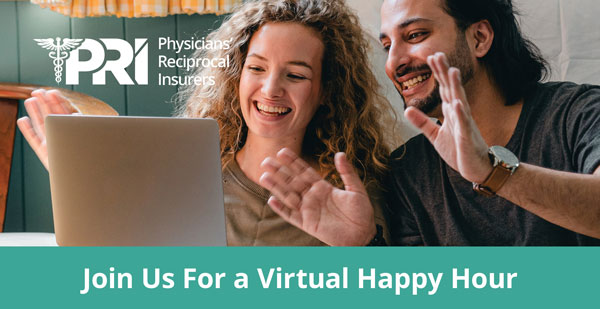 PRI's Physicians' Club is hosting a Virtual Happy Hour
Please join us on Zoom for a virtual meeting with your colleagues to connect and share your experiences during the COVID-19 pandemic.
The Happy Hour will be held on Friday July 10, 2020, at 7:00 PM

Guests are welcome. Come with your favorite Happy Hour beverage.
Registration is limited. Fill out the form to RSVP. When you register we will send you the Zoom meeting link.
Any questions, please contact Christine Quinn: C.Quinn@Medmal.com

We're sorry, this event is now closed. Please stay tuned for future PRI events.