Exercise Caution when Prescribing Controlled Substances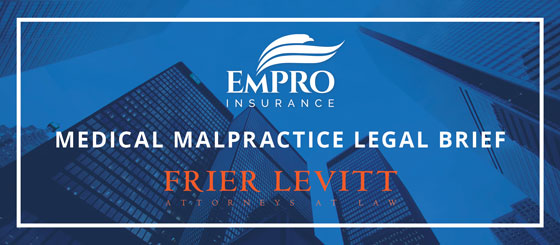 For all of you who prescribe controlled substances, it is no coincidence that Covid-19 raging coincides with reported large increases in overdoses on narcotics. Parts of Florida, for example, have seen a 70% increase in overdoses! It is of the utmost importance that you double your efforts in appropriate documentation of your patients that are taking controlled substances. Follow CDC and state guidelines. In any instance where the appropriate guideline is not being followed, your chart should explain the rationale for our actions.
Please be very careful!
Yours,
Lawrence F. Kobak, Esq.
Senior Counsel
Frier Levitt
101 Greenwich Street, Suite 8B
New York, NY 10006
516-755-7553