PRI Physicians' Club – A WICKED Virtual Live Event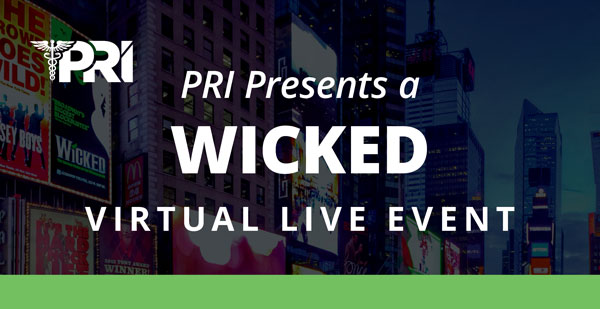 The PRI Physicians' Club is Proud to Present:
a WICKED Live Performance, Wednesday, August 19th at 8:00 PM EDT
Join Us for a 
Live Virtual Performance
and Q&A with the 2 Stars who play witches Elphaba and Glinda in
Wicked 

on Broadway
. 
They will perform a selection of popular songs from the hit show Wicked and answer your questions about their experiences on Broadway.
Interested? Sorry, this event is now at capacity. Please join us for future events!.

Registration is limited, so we implore you to RSVP ASAP. 

We hope you can join us for this family friendly event!
Any questions, please contact Christine Quinn: C.Quinn@Medmal.com